A NEW-GENERATION OFFICE BUILD IN DÜSSELDORF'S MEDIENHAFEN
UNIQ means creating something new by revisiting proven approaches. UNIQ means thinking in sustainable cycles and harnessing synergies. UNIQ means using high-quality, durable raw materials in such a way that they remain recyclable. UNIQ means creating future-oriented office spaces and vibrant urban living. UNIQ means landscaped roof gardens for employees that improve the outdoor microclimate at the same time. UNIQ means being by the water and in the middle of the city. Welcome to the UNIQ TOWERS.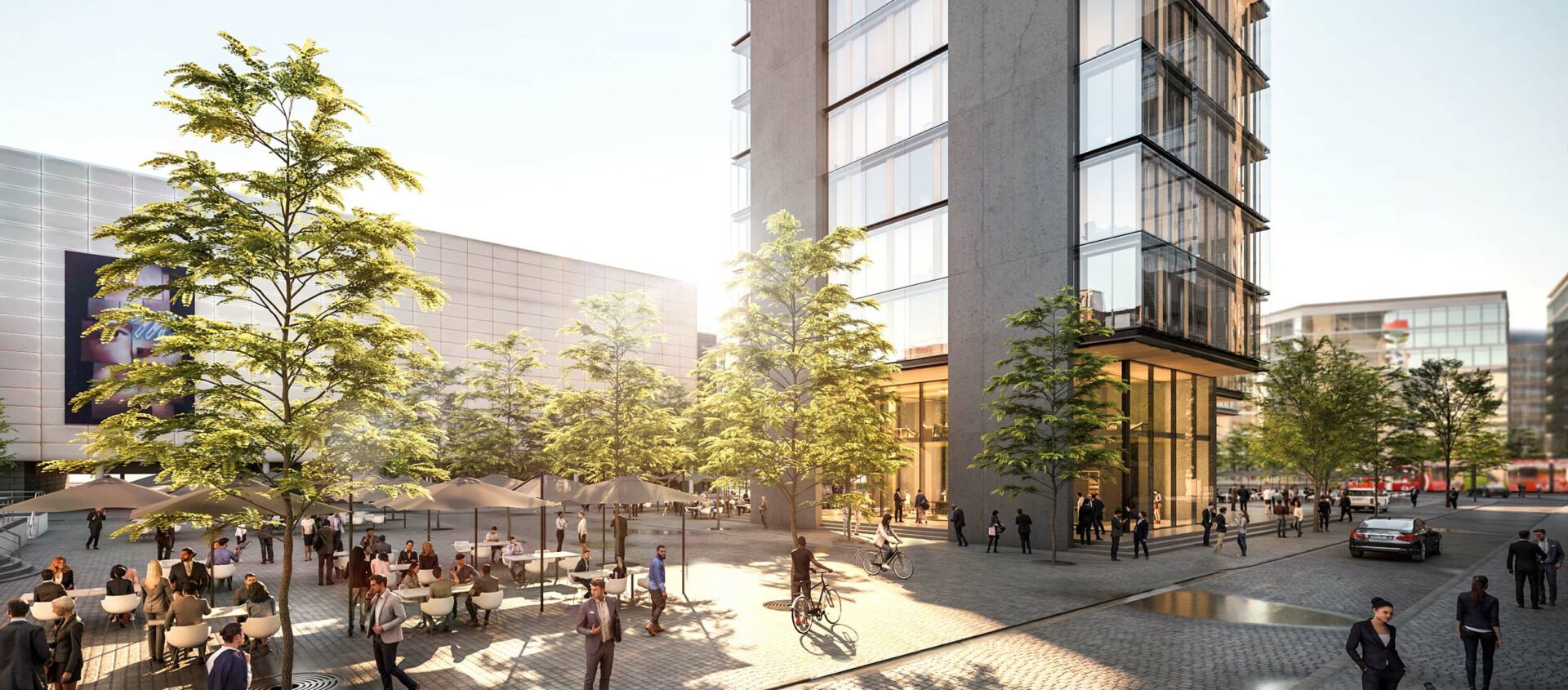 LOCATION AT MEDIENHAFEN
LOCATION AT MEDIENHAFEN
BUSINESS MEETS LIFESTYLE
At Düsseldorf's Medienhafen, international architecture and industrial culture, business and lifestyle, art and cuisine all flow into one another. The skyline of the Medienhafen, shaped by well-known architectural titans such as Helmut Jahn, David Chipperfield, Renzo Piano and Frank O. Gehry, harbours a unique breadth of companies and has become Düsseldorf's calling card.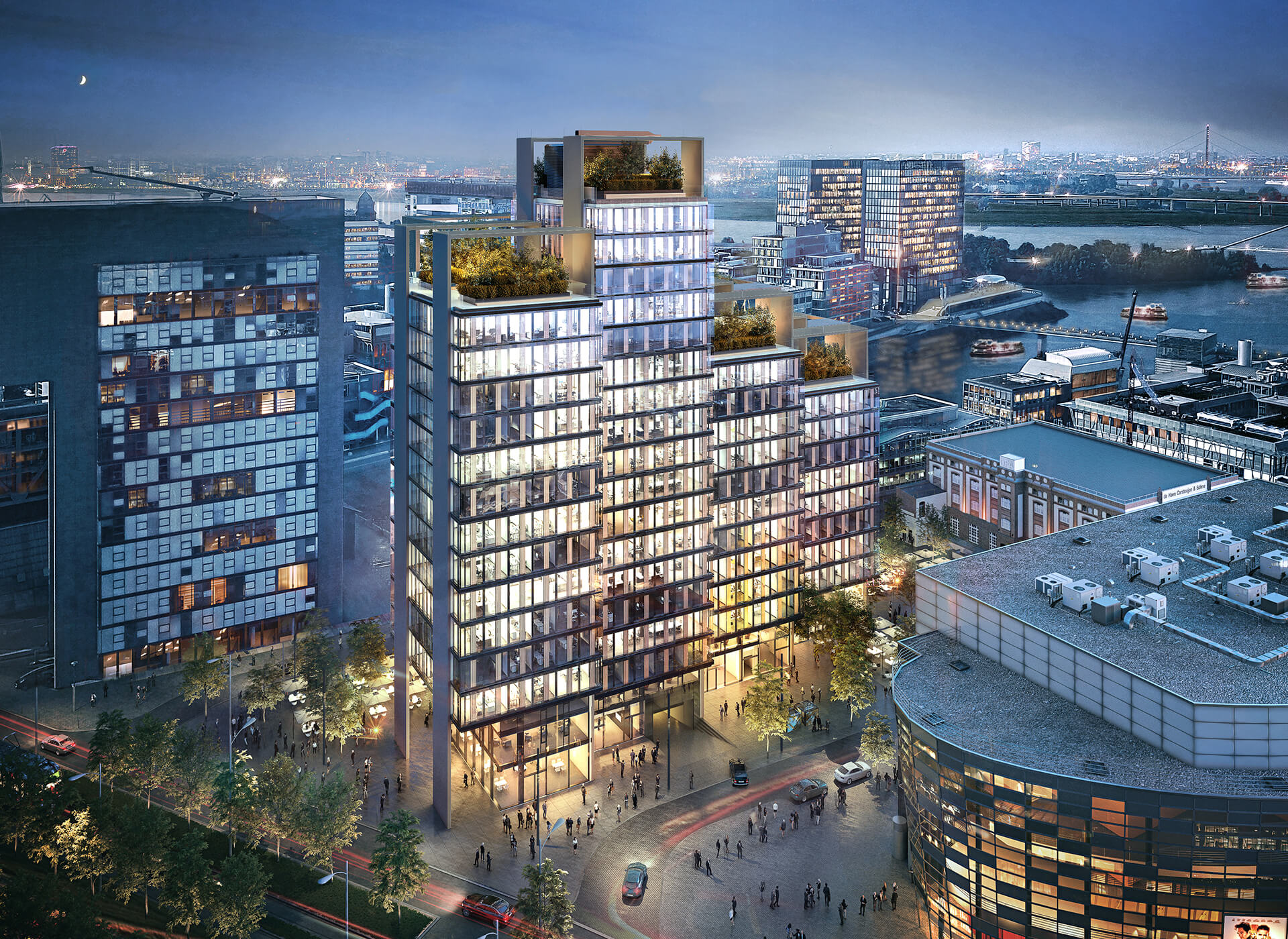 SUPERB ACCESSIBILITY
Thanks to the outstanding public transportation and road links as well as a great range of car and bike sharing services, you can reach all hotspots in and around Düsseldorf in the shortest possible time. National and international destinations are likewise swiftly reached from the central railway station or Düsseldorf Airport.
Central railway station
14 min.
THE UNIQ TOWERS PROJECT
Surface area
Approx. 30,600 m²
High-rise
Consisting of four interconnected towers
Usage
Office
Hospitality
Retail
Architecture
Ingenhoven associates
ESG and sustainability
Development to the highest
ESG standards
Mehr lesen
Lese weniger
SUSTAINABLE WORLDS OF WORK
One office high-rise, four towers: The UNIQ TOWERS blend harmoniously into the surrounding architecture. With their diagonal staggering across the site, with extensive greenery on the roof terraces, an attractive open-space concept, and a diverse usage mix, they form a central landmark for New Work at Medienhafen.
The construction of the UNIQ TOWERS merges constancy, transparency, and progressiveness. The building will be developed in light of cradle-to-cradle and supergreen® principles and with the aim of LEED Gold and WiredScore certification upon completion.
Mehr lesen
Lese weniger
INVESTOR
MOMENI Group
founded:
2004
Divisions:
Development
Investment Management
Real Estate Management
Digital Ventures
Total invested
assets to date:
more than EUR 6.5 billion
momeni-group.com
Mehr lesen
Lese weniger
Value through Excellence
The MOMENI Group, founded in 2004, is one of the leading privately owned investment, development and management companies focussing on Class A real estate in inner-city locations in Germany's major cities.
Along with local and international partners, MOMENI invests in diverse property opportunities and creates excellent and long-term relationships with leading global private and institutional investors. In the past years MOMENI has realized a total investment value of more than 6.5 billion Euros.
The MOMENI Group follows an integrated business model and has in-house expertise for every stage of the investment cycle. The MOMENI Group's excellent track record and success are based on its skilled employees, professional project management and its analytical investment approach. This is always based on uncompromising standards in terms of quality, sustainability and profitability.
YOUR CONTACT
Looking forward to hearing from you.
MOMENI Group
Kaiser Wilhelm Strasse 14
20355 Hamburg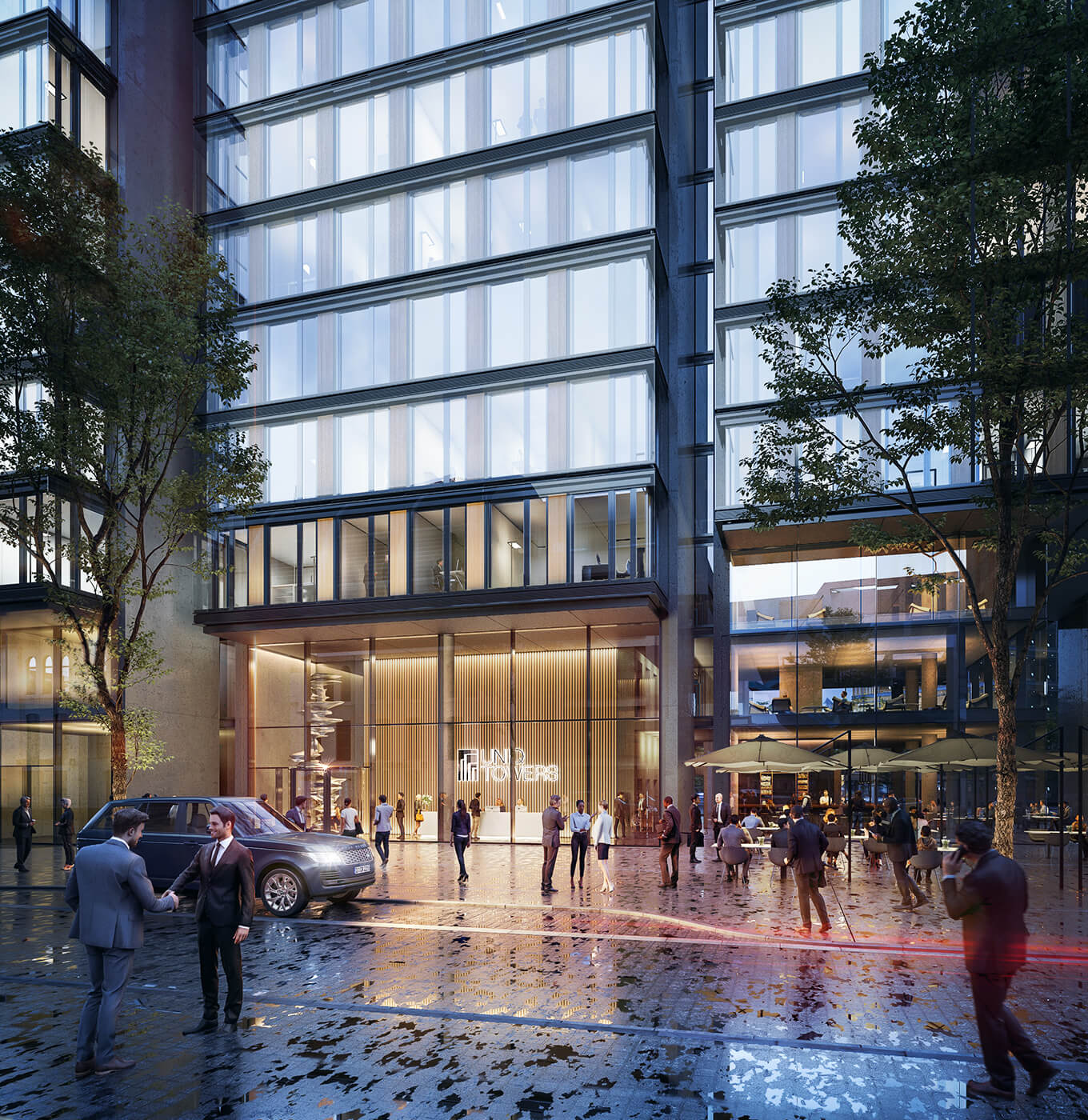 This site is registered on
wpml.org
as a development site.